Tourism In Saudi Arabia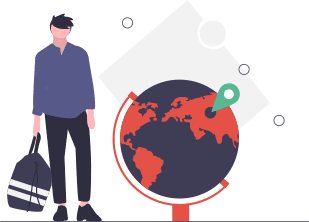 Now that tourist travel is allowed to Saudi Arabia it's time to start planning your trip. Usually, your Saudi trip will start in Riyadh or Jeddah, from where you will start planning your journey.
Here's a list of the kingdom's most stunning destinations and tourist attractions to visit Saudi Arabia, so Welcome to Saudi Arabia.
Riyadh
As the capital of Saudi Arabia, Riyadh has many places to visit, so it makes sense to be your first choice when visiting Saudi Arabia. Riyadh is rich in history and culture more than any other capitals cities in the Arab region. It is considered one of the most developed cities in Saudi Arabia and is characterized by its commercial and financial hubs, and the urban development appears significantly. In Riyadh, you can find many restaurants that serve the most delicious kinds of food, in addition to being home to many tourist and recreational places such as parks, amusement parks, malls, and museums. The bustling national capital and most populous city of the Kingdom, which is also home to the Kingdom's main airport. Kingdom Centre Tower is such an iconic symbol of Saudi Arabia's capital

Jeddah
Jeddah is the most beautiful city in Saudi Arabia, as it is named the Bride of the Red sea. It is a large city with the largest seaport on the Red Sea. The city is famous for its towers and many skyscrapers, as it boasts many historical and modern tourist places, in addition to its wonderful beaches, which are characterized by their golden sand and clear water. Jeddah is also the main gateway to Mecca, the most beautiful city in Saudi Arabia for Muslims who perform Hajj and Umrah every year, with a great atmosphere. Visitors will love Jeddah's architecture and bustling souk, the tranquil coastline home to great diving sites, and its diverse, world-class cuisine.
Dammam
Dammam, which is located on the Arabian Gulf, is considered one of the most beautiful and most important tourist cities in Saudi Arabia. It is also a favorite tourist city for families and is characterized by its nice climate all the year. It includes many tourist and entertainment places such as Dammam Corniche, Dolphin Village, and Al Marjan Island. It is also characterized by its luxurious commercial and popular markets, as well as recreational public parks.

Taif
This magnificent city, located to the west of the Kingdom, combines the ancient past and the contemporary present, as it includes the most beautiful historical sites, archaeological heritage, and tourist attractions. This city is known for its good climate and for being one of the most important regions for the cultivation of roses and delicious fruits in the Kingdom. You can visit the most significant tourist areas in it, namely Al-Faisaliah Park, King Abdullah Park, Al-Hada City, Al-Shifa City, and Souk Okaz.
Umluj
Umluj city, "the Arab Maldives", with its charming beaches, waters with blue colors, rare marine creatures, and magnificent coral reefs are considered one of the most beautiful tourist attractions in the world. It is also an attraction for meditation lovers, bird watchers, and picturesque nature.
Al Khobar
Al Khobar city is located in the Eastern Province of the Kingdom of Saudi Arabia, and it is one of the most beautiful coastal cities that you should visit during your tourism in Saudi Arabia. The city of Al-Khobar contains various tourist places, making it an annual tourist attraction. Al Khobar is distinguished by the beauty of its pure waters, golden sands, and scenic landscapes, in addition to its charming beaches such as Half Moon Beach, high-end hotels, and luxurious resorts that provide all the amenities and relaxation for its visitors.