Activities in Jeddah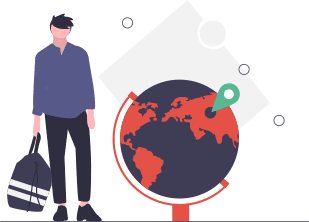 What to do in Jeddah? Jeddah is a coastal city on the shores of the Red Sea, with luxurious skyscrapers and a beautiful waterfront, in addition to its ancient charm.
Plan a unique trip and explore Jeddah attractions. Here are the most important things to do in Jeddah:
Watch the aquarium
If you love to enjoy watching aquariums, then you should visit Fakih Aquarium, which includes fish aquariums and more than 200 different types of aquatic life. Dolphin shows that your children enjoy can also be attended. In addition to skiing in the designated lounge.
Visit the floating mosque
The Floating Mosque has a wonderful view, as it is built above the surface of the sea and the waters around it and is distinguished by its exterior and interior design, with beautiful windows and Quranic verses engraved on the walls. The mosque attracts millions of visitors every year, as it accommodates a large number of prayers, with an area of ​​2,400 square meters.
Learn about history
Jeddah has many entertainment venues, in addition to the historical landmarks. Therefore, we suggest you take a tour to learn about its history, visit Bab Makkah, and do not forget to buy souvenirs from the popular markets such as gold and silver products, perfumes, and spices. Do not miss a visit to one of the most beautiful archaeological museums in Jeddah, Nassif House, which is an architectural masterpiece that reflects an important historical era.

Visit King Fahd's Fountain
King Fahd's Fountain is the tallest in the world, and one of the most popular and top things to do in Jeddah. The water of the fountain can be seen during the day from many places in Jeddah, but it is better to enjoy its spectacular view at night when it is illuminated by hundreds of floodlights.

Visiting Jeddah waterfront
Jeddah Corniche is still an integral part of life in Jeddah. It is one of the most popular activities for families and friends, as they go to this fun place in Jeddah during the evening for a barbecue, a walk or just to enjoy the sea breeze.

Visiting luxury malls
If you are visiting Jeddah in the summer and want to escape from the intense summer heat, go to one of Jeddah's malls, such as the Red Sea Mall, one of the best and fun things to do in Jeddah and the most famous malls in the city near the Jeddah Corniche, and it includes many luxury stores and local and international restaurants, and it also includes a dedicated section History has decorations and paintings of historical Saudi public figures. The Red Sea Mall is also one of the most important places to buy souvenirs.
Dive into the Red Sea
Jeddah is considered one of the most beautiful places to dive due to its location on the Red Sea, and thus there are many types of fish and colorful coral reefs. It also has specialized centers that offer training for beginners and provide diving tools, so you have to go on an adventure to see a wonderful underwater world.
Relax on the sand
You should go to Jeddah beaches, especially the silver sandy beach, where white sands and clear blue water await. You can enjoy sunbathing, boat rental in Jeddah, and fishing on this beach
Enjoy a delicious meal
If this is your first visit to Jeddah, do not forget to go to Al Baik Restaurant. If you try it you will not tire of going to it on every visit to Jeddah. This most popular restaurant of all time offers a variety of fried chicken and seafood dishes, as well as French fries. Although there are several restaurants in Jeddah, this one is well worth a visit. Make sure to put Al Baik restaurant on your list when visiting Jeddah and you won't regret it.
Horse Riding
Jeddah travel involves more than just window shopping, sightseeing, and beach time. You'll have much to do in this lively city to keep you entertained. With foreign visitors or Saudis, Jeddah offers a variety of methods to have fun during a wonderful holiday. They can engage in their favourite pastime of horseback riding on the beaches in addition to taking in the beautiful and serene Jeddah beaches. If you ride horses for fun or you are a competent knight, then it really doesn't matter your level of experience, cause horseback riding in Jeddah excursion will be fun for you. Take the most gorgeous images while riding a horse and having a great time.
Karting
Sports are often a passion for Saudis, particularly the highly regarded activity of motor racing. There are several events and activities in Jeddah and around the Kingdom, and they are not just confined to entertainment establishments and dining establishments; they also include leisurely sports and games like karting in Jeddah.