Things to do in half moon beach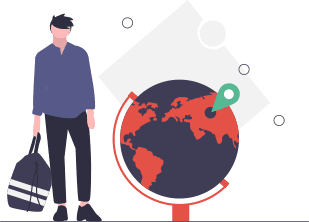 Relax on the white sands of Half Moon Beach, a picturesque crescent-shaped beach on the Persian Gulf coast that spans for miles and is a favorite recreation place for both local and expat families. Swim in the gulf, sunbathe on the wide sandy beach or ride a beach buggy across the sand dunes. The bay is popular with families with children since it has an amusement park and children's play areas, as well as restrooms, lockers, and showers.
Half Moon Bay
Go to Half Moon Bay and rent an ATV for a fun day in the sun. This provides for a thrilling journey up and down the sand dunes. Visitors should be aware that the sellers who rent these vehicles do not provide helmets, gloves, or protective clothes, so they must bring their own. You can drive in the desert for an hour, but be cautious when heading downwards. Taking simple precautions can ensure that you have a safe and enjoyable day on the dunes. While you're out and about, you're likely to run into a number of locals who frequent the dunes to demonstrate their daredevil driving abilities.
Beaches
Instead of going down to the water, visitors to Half Moon Bay can avoid the dunes. The beach is a favorite hobby, and there are many private and public beaches to choose from. Soft, light-tan sand, no rocks, and tranquil seas characterize these beaches. The weather in the bay is usually ideal for sailing and motorboating. Sunset Beach, an elite housing and resort development is another famous destination. There are multiple slides, a lazy river, paddle boats, and a well-kept beach along the lagoon at the water park. A bowling center, arcade, pool hall, and dining facilities are also available at Sunset Beach.

Things to do in the half-moon
Windsurfing, swimming, renting marine sports equipment, riding marine bikes, and having fun with the distinctive water games are just some of the activities available to visitors at Half Moon Beach. Several tourist resorts, hotels, and chalets directly overlook the sea, as well as many restaurants and cafes serving local and international cuisine and drinks, can be found on Half Moon Beach. Along Half Moon Bay, there are numerous marketplaces where tourists can enjoy a delightful shopping experience. It's worth noting that Half Moon Beach is a four-star resort with a spectacular view of Half Moon Bay. It offers cutting-edge technology in its air-conditioned rooms, as well as large windows with views of the beach and gardens, and swimming pools. Half Moon Beach offers various camping opportunities, and it is also one of the best sites to go sand-skiing, horseback riding, riding motorcycles, learning to dive, and fishing, among other activities. It's also renowned for having no pits or sharks. Half Moon Beach in Al Khobar is one of the most well-known locations for racing sports, which are popular in Gulf countries and are practiced by many young people in the Gulf and Arab world. They are represented on the dunes of Sandy beach by driving cars on the sand and ascending sandy hills in four-wheel drive cars, in an atmosphere of thrills and excitement mixed with amazing adventure. The Dhahran Municipality manages Half Moon Beach, although it is still the most picturesque beach for tourists visiting Dammam and Khobar. Dammam, which has been quickly increasing in recent years, is impossible to appreciate without spending time there. A variety of well-known resorts can be found in Half Moon Bay, including the Holiday Inn Al-Khobar Resort, which is regarded as one of Saudi Arabia's most important resorts. It is a four-star resort with a stunning panoramic view, as well as gardens and swimming pools. It includes a large number of spacious rooms with views of the Radisson Resort. Blue boasts 137 rooms, suites, and private chalets, all of which have a breathtaking view of Half Moon Bay's western coastline.