Kids activities in Bahrain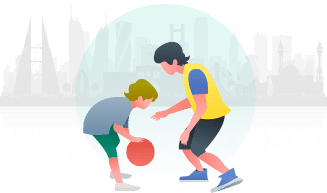 Children inherently have a thirst for exploration and knowledge. Fortunately, Bahrain has family-friendly activities guaranteed to keep young people busy. Below is a list of many activities that your children will enjoy.
Wahoo! Waterpark
It is the first indoor water park in the Middle East. It has a number of exciting and attractive games and entertainment in Bahrain that children and adults can enjoy. The great thing is that the weather is always good and allows visitors to enjoy it.
The Lost Paradise of Dilmun Waterpark
It is the largest water park in the country. The park returns visitors for thousands of years to discover the lost paradise. This is a particularly great fun places in Bahrain to relax during the hot summer months.
Gravity Indoor Skydiving
This is something extraordinary and one of the most fun things to do in Bahrain if you are traveling with a family with kids. Everyone will enjoy the feeling of flying and will experience exciting sports without being afraid.