Best Things to do in Al Ula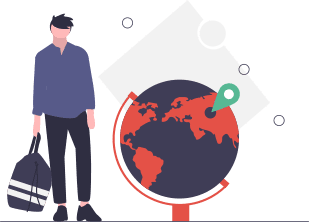 What can you do in AlUla? If you are looking for relaxation or planning a vacation with your family and friends. AlUla welcomes you and awaits your arrival. Learn about this civilized place and the tourist destination that attracts every tourist who dreams of spending moments in the arms of ancient monuments and charming nature.
Nature and the outdoors in AlUla
Al-Ula is a perfect place for outdoor activities and it provides a wide range of natural places to entertain all ages.
A view of AlUla's oasis
Prepare yourself and get ready for a new adventure. Try hiking in the AlUla Oasis, explore the amazing places, and enjoy the breathtaking view with palm trees. Do not miss this fantastic adventure.
Stargazing
A unique experience awaits you in AlUla city, a stargazing experience that makes you feel you are going from Earth to space. Where the beautiful clear sky at night shines with stars to draw you a painting that takes you to another world.
The Hidden Canyon
Now you are in nature's arms, connect with it on this charming path through AlUla's dunes. Take a walk through the mountains and enjoy the stunning natural desert scenery.
Al Ula archaeological sites
There are many archaeological monuments in Al-Ula, as it is a crossroads of civilizations. It is also a city full of rocks and valleys, and freshwater flows to irrigate the land.
Al Ula Madain Saleh, also known as Dar Al-Hajar, is one of the most popular monuments in Al-Ula. Madain Saleh is regarded as one of the most important historical and tourist destinations in Al-Ula. It has a rocky mountain with carved inscriptions and drawings, as well as several Islamic monuments.
Elephant Mountain, one of AlUla's most prominent tourist attractions, is a must-see for anyone visiting the city. It is called Elephant Mountain, because it has a unique shape that resembles the shape of an elephant, and it rises from the ground about 50 meters. It is considered one of the best places for mountain climbing.
Leisure and cultural activities in AlUla
You are now up to date with a lot of fun activities in Al Ula:
Winter at Tantora AlUla Festival, which offers a variety of activities for music, culture, and history enthusiasts.
Walkthrough the old town of Al Ula market and shop for retail stores selling local artisan products.
Safari and motorcycle enthusiasts can enjoy these hobbies in the heart of AlUla.