Why not try different things to do in Abha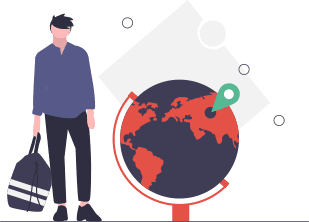 Watch the Beauty of Abha from the Cable Car
It is considered one of the most attractive activities that you can do in Abha, you will enjoy it as cable cars allow you to see the beauty of the city from the top, really a different exciting experience! If you want to experience this special trip, we advise you on Ootlah to check its working hours and know if it is temporarily closed or not. The prices of cable car ride per person range from 50 to 90 Saudi riyals, and they are usually located in three locations (Jabal Souda - Jabal Al Akhdar - Habala).
Visit Abha Dam Lake
The Abha Dam was established to reserve rainwater and torrential rain to conserve drinking water. After that, the state created a small lake to be a destination for families to picnic and spend a beautiful day there. This lake has become home to many Saudi birds, the most important of which is the Hammerkop. We advise you on Ootlah to bring a camera with you to take souvenir photos in this place that contains many natural scenes, and you can also bring food with you if you do not want to eat in restaurants.
Take a Tour in the National Park
The first national park in Saudi Arabia is the National Park in Asir. It is one of the best parks in Abha, as the park covers a very large area, which helps visitors to practice more than one activity. Asir National Park contains 300 species of different birds and features 67 camping sites, and 45 picnic sites. It will be a wonderful and special day, take your family and children and spend a varied day there.
Shamsan Castle, Abha
Shamsan Castle is located in Abha at the base of a mountain where several ancient tombstones have been found and the foundations of buildings and walls. The castle is a large rectangular building with three towers and the main entrance on the city's western side. A four-meter wide door on the western wall opens onto a central courtyard surrounded by rooms and facilities. Most of the castle's walls are still intact, despite its age. Stone and clay were the primary building materials at the time, and stone tools found at the site date back to the third millennium BC. Fragments of porcelain made of red clay, from the first millennium BC, have also been discovered.
Discover the Hanging Village in Habala
This hanging village is located on the edge of a cliff and was lost for many centuries until it was discovered. The only way to reach it was a rope, so a Habala was named to this area. The residents succeeded in cultivating its surroundings until it became a lively village and sturdy houses were built in it. It is a unique tourist destination that you should never miss. There are many theories as to why the village's early inhabitants chose such a perilous place to settle, and one of the theories making these tours is that the site was chosen to avoid the Ottoman invasion. Believe it or not, people continued to live here until the 1970s, after which they were allocated homes in a much safer location nearby by the government. Some of the old structures have been converted into restaurants and cafes. Now, this is called a cafe with a view. The area has become very popular with paragliders who paraglide on the cliffs that surround the village. You can also try the cable car and enjoy watching the beauty of the city from the top.