Jubail tourist places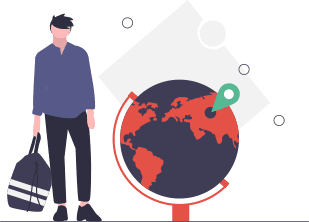 Al Nakheel Beach
Al Nakheel Beach is a very nice place to visit for families and children. It's a clean and very quiet place where you can set up the barbecue and sit under one of these trees. There's a small shop there where they sell ice cream and coffee too.
Al Fanateer Beach
Considered one of the best public beaches in the Kingdom of Saudi Arabia, Fanateer Beach attracts locals and tourists with its stretch of white sand, green lawns shaded with palm trees, paved walking paths, and a children's playground. You can take a stroll on the beach, cycle along the boardwalk, or take a boat to enjoy the sea views. Note that one side of the beach is reserved for families only. Amenities include umbrellas and showers, while the nearby mall offers shopping and dining opportunities.
Deffi Park
Deffi Park is the largest green area in the city and draws a large number of visitors during the weekend. The park is popular among local families and is also visited by migrants and tourists alike. Deffi Park is home to numerous trees, and during the winter months visitors will be able to spot some interesting birds while here. The park offers basic facilities such as toilets and restaurants and is also popular as a picnic area among locals.
Jubail Weather
Jubail has a desert climate like the majority of the Saudi Arabian desert; with very hot, dry summers and mild to warm, dry winters. The average annual temperature is 33 °C during the day and 22 °C at night. January is the coldest month with temperatures ranging from 12 to 22 °C during the day to 3 to 18 °C at night. In the warmest month, June, the typical temperature ranges from 36 to 50 °C during the day to about 33 °C at night.