Activities in Riyadh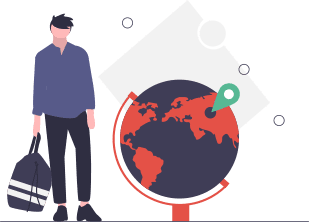 With so many things to do in Riyadh, and so many fun activities in Riyadh to balance work and leisure, what to do in Riyadh city?
There are many places to visit in Riyadh, starting with malls and huge buildings that rise to the sky to historical places that convey its ancient history to the mountains where you can relax and spend time with nature.
Check all the info, and decide where to start with your journey in Riyadh.
Chalets for rent in Riyadh
You might have previously rented a cabin. Have you, however, rented a chalet in Riyadh? Why is Riyadh? Given that it is both the capital of Saudi Arabia and the hub of the country's corporate activity, Riyadh continues to be the preferred location for the majority of individuals. Additionally, due to the abundance of career opportunities. As a result, both locals and tourists find it to be one of the busiest cities. Many Saudis and other foreign visitors who want to spend their vacations in luxury frequent the chalets in eastern Riyadh. This is a result of the eastern part of Riyadh's reputation for being lovely and having a wide variety of high-end entertainment. There are a lot of affordable chalets in Riyadh, especially in the east, such as the Davli Resort, which is regarded as one of the greatest resorts there and is situated 38 kilometres from Panorama Mall and 36 kilometres from the Kingdom Center. 20 kilometres away from Al Nakheel Mall and 24 kilometres from the Saqr Al-Jazirah Aviation Museum are the Al Masiya Resort and Chalets. Asbar resorts in addition to Riyadh.
Cycling in Riyadh
The Riyadh Wheelers is the premier cycling team in Saudi Arabia! The club's goal is to promote cycling as an activity that can be included in anyone's healthy and active lifestyle. Cycling novices, ordinary cyclists, and competitive cyclists can all join The Wheelers, a well-liked cycling club. In 1992, a group of bike enthusiasts created them. As a result of their willingness to share their expertise and experience, they have attracted former professional cyclists and cyclists from other countries to their ranks.
Desert Safari in Riyadh
In order to choose the activities you want to enjoy the most on a desert safari in Riyadh, you must choose the time you desire. There are numerous characteristics of going on a morning desert safari. While going on a desert safari in the morning will allow you to see the sunrise, take in the beautiful scenery, ride camels, and enjoy sandboarding and dune bashing, doing so in the evening will allow you to see the stars, go camping, enjoy barbecues, and have unforgettable evenings. In either case, the desert safari experience will be unique.
Hiking in Riyadh
Even while hiking is still relatively new in Saudi Arabia, more than 50,000 professionals live there, and it has had a sharp increase in popularity, particularly among young people. Periodically, they put on excursions, which has raised the sport's appeal. This is a really fun experience that combines exercise with sport, lets you enjoy the great outdoors, and lets you see Saudi Arabia's natural wonders. Due to its outside practice and chilly climate, hiking is a powerful sport that offers a unique form of fun by providing an opportunity to discover nature and come across thrilling adventures. as well as to tour the magnificent and lovely highland regions. The edge of the world, the Hidden Valley, and Heet Cave are the best locations for hiking in Riyadh.
Horse Riding in Riyadh
One of the most well-known activities in Riyadh is horseback riding, and there are numerous facilities where people can learn this activity under the instruction of skilled coaches. Horseback riding is not just a sport; it also strengthens and boosts the self-esteem of novice riders while also bringing joy and enjoyment to their lives.