Places to visit in Riyadh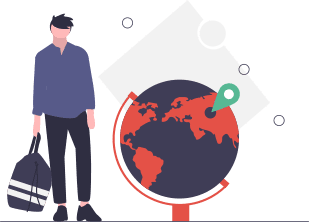 With so many things to do in Riyadh, so many places to visit in Riyadh to balance work and leisure, what should we do in the city of Riyadh?
Riyadh features numerous places to visit, starting with malls and huge buildings that rise to the sky to historical places that convey its ancient history to the mountains where you can relax and spend time with nature.
Check all the info, and decide where to start with your journey in Riyadh.
Al Masmak Fortress: Explore the birthplace of Saudi Arabia
This fortress was occupied in the nineteenth century by Muhammad bin Abdullah bin Rashid, until King Abdulaziz bin Saud stormed and recovered it, his ancestral home, in 1902 AD. From here, King Abdulaziz united the tribes that lived in Saudi Arabia, and modern Saudi Arabia was united. The fort remained the palace of King Abdul Aziz and was restored in the eighties until it was turned into a museum for the public in 1995. Visitors can now visit it and explore the castle to see the paintings and weapons that were used in the battles to unify the Kingdom of Saudi Arabia.
The National Museum: Discover Saudi Arabia's rich heritage
The National Museum is located in Riyadh city and is considered the largest museum in the Kingdom of Saudi Arabia. It is visited by a large number of tourists, and all agree that it is really worth visiting because of its antiquity. It contains 8 halls to display antiquities and sculptures, in addition to historical audio and visual recordings.
The King Abdullah Malaz Park (KAMP): The largest park in Riyadh
The summer in Saudi Arabia is longer than the winter, and the weather is hot most of the year, so people prefer to go for picnics in indoor air-conditioned places. Would you like to visit an open garden featuring nice weather, even in summer?! When the weather is acceptable, people prefer to go for outdoor activities, as it provides an opportunity for children to play freely and adults to enjoy the fresh air. With an area of ​​318000 square meters, King Abdullah Malaz Park is the largest park in Riyadh city. It provides many activities such as different games for children, a pedestrian path, and areas for sports, in addition to green spaces, an artificial fountain that cools the weather. In addition to all that, the park features joyful shows after 6:15 pm. King Abdullah Malaz Park is the perfect choice if you are considering the best things to do in Riyadh for families.
Enjoy safari trips at Red Sand Dunes in Riyadh
Riyadh's distinguished location offers a diversity of tourist destinations, as it is located in the central region of the Kingdom of Saudi Arabia, in the middle of the largest desert in the world. The Red Sand Dunes, true to their name, are large dunes surrounded by mountains, located about a 20-minute drive from the center of Riyadh. The scenic area is becoming an increasingly popular place with residents visiting on the weekends. Dune bashing, in particular, is one of the most popular activities in town, and quad bikes are available to rent for a reasonable fee.
Al Faisaliah Centre: Dine-in a glass ball suspended over the city
Al-Faisaliah Center in Riyadh is the fourth tallest commercial building in the Kingdom of Saudi Arabia. Reflecting luxury, modernity, and Saudi sophistication, the building is best known for its iconic design, with a massive glass globe seemingly suspended on its pointed top. The 24-meter (79-foot) ball is actually a restaurant with a 360-degree view of the city. Called The Globe, it is made entirely of glass panels and offers the best dining experience in Riyadh, serving modern European cuisine by Chef Arumugam Rajesh.
Riyadh Gallery: A different shopping experience
Malls are not only for shopping, but they are also places for socializing, eating and spending a nice time. Saudi Arabia is home to a large number of malls that provide a lot of services, and one of the top malls there is Riyadh Gallery. The three-storey shopping mall is large and hosts a variety of international brands, from luxury goods to department stores. The mall also has a food court with a selection of quality food outlets, a mosque and even an artificial lake.