The State of Bahrain is called the Pearl of the Gulf. Due to its rich history of pearl hunting and diverse cultural history. Which makes it a distinct and different country from the rest of the Arab countries. Tourism in Bahrain provides a great diversity of activities and places to visit in Bahrain.
The Kingdom of Bahrain is small in terms of area, but it has a lot to offer. things to do in Bahrain are diverse. If you are interested in ancient history, Bahrain is the seat of the ancient Dilmun civilization. And if you are interested in modern history, Bahrain has a center for pearl diving in the Gulf. If you are looking for a beach vacation, Bahrain offers an archipelago of islands with many wonderful beaches. And if you are thinking of spending a vacation there, these are the best entertainment places in Bahrain.
Explore the best activities in Bahrain
Tourist attractions in Bahrain
1- Manama Souq
One of the best ways to immerse yourself in the old culture of Bahrain is to take a journey in one of the Kingdom's old Souqs (Souq is the Arabic word for marketplace).
Manama Souq is an open-air market where you can still experience the authentic street life of the kingdom, starting with its location in the heart of Manama. Marking the entrance to Manama Souq is Bab al-Bahrain, which is a historical building shaped like an arch. Go through this gateway to experience true Bahrain.
You can find everything in this old market, from expensive jewellery to souvenirs to exotic spices and local dates. It is a must-visit not only to get to know authentic Bahrain but also to shop for merchandise that you cannot find anywhere else.
Book Now in Jumeirah Gulf of Bahrain Resort and Spa
2- Bab Al Bahrain
One of the tourist places that attract the attention of all tourists, the ancient gate was restored in 1945 by Sir Charles Belgrave, who was the advisor to the government of Bahrain at that time. It was renewed again in 1986 By placing the Islamic character in all the details, rich in accurate inscriptions and Quranic verses in the most beautiful Arabic calligraphy.
Bab Al Bahrain is located at the entrance to the central business district and is a great place to take some souvenir photos, and many activities are held at Bab Al Bahrain, such as exhibitions that are filled with popular products, handmade, and home products.
Make your vacation different in Loumage Suites and Spa
3- Bahrain National Museum
Visiting Bahrain National Museum is an outstanding way to learn all about the history of Bahrain.
It is without a doubt one of the top places to visit in Bahrain. The building itself is enough of an attraction with its beautiful architecture and stunning beachfront location.
Built-in 1988, the museum extends over a total area of 27,800 square meters. It features nine halls across six main sections, summarizing 4,000 years of the Kingdom's history. The archaeological finds from ancient Dilmun make some of the most popular attractions but the reproduction of the old Souq is definitely not to be missed as well.
Moreover, the museum is not just a place to feature the rich past, the theater holds all kinds of shows, and there are also new contemporary exhibits all the time.
Book Now in Fraser Suites Seef Bahrain
4- Beit Al Quran
Beit Al Quran has the finest collection of ancient Qurans in the region; this wonderful place displays Qurans from almost every century since the advent of Islam in 610, as well as some of the earliest translations into European languages. In addition to Qurans, it also houses manuscripts, wood carvings and examples of Islamic calligraphy, and houses a library that is home to works by the likes of ancient Persian poets Rumi and Omar Khayyam. There is also the miniature Qurans, the smallest of which (from 18th-century Persia) measures only 4.7cm by 3.2cm.
One of the best hotels in Bahrain Gulf Executive Residence
5- Al Fatih Mosque
Al Fatih Mosque is Bahrain's grand mosque, built as a grand statement in honor of the founder of modern Bahrain, Sheikh Ahmed Bin Muhammad Bin Khalifa, who was known as 'Al Fatih'. Marble was brought over from Italy to adorn the floor, glass from Austria was put into the windows, and teak from India was carved to make the majestic 6m-high doors. Al Fatih is able to hold up to 7000 worshippers and has dedicated English- and Arabic-speaking guides on hand every day to give free guided tours.
6- Bahrain Fort
The majestic Bahrain Fort stares out across the Gulf. Built by the Portuguese in the 16th century, it is part of the UNESCO World Heritage site believed to have been the capital of the ancient Dilmun Empire where humans have continuously inhabited since 2300 BC. The fort is supported by a stylish, modern visitor center and an excellent museum, where you can pick up a free audio-guide and then enjoy having a drink at the Museum Café.
Book in Novotel Bahrain Al Dana Resort
7- Riffa Fort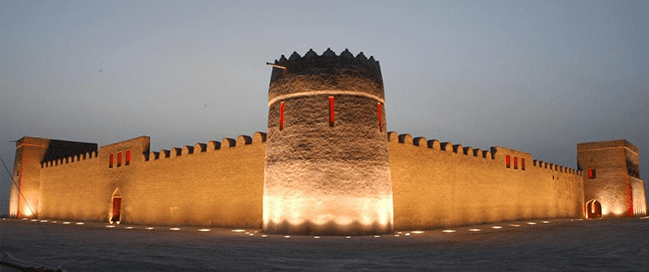 Riffa Fort was built in 1812 by Sheikh Salman Bin Ahmad Al Fatih, the 19th-century ruler of Bahrain. A classic piece of Bahraini fortification, it now boasts a small museum with raised walkways leading through a series of interactive spaces that really enhance the visitor experience. Pop into the fort's mosque near the northern corner and then go enjoy the scene on the cafe's outdoor glass terrace overlooking the Hunayniyah Valley.
8- Qalat Arad
Built in the early 15th century by the Portuguese, Qalat Arad is named after the Greek name for Muharraq: Arados. Qalat Arad is a pleasant location overlooking the bay, especially at sunset when locals go to the neighboring park.
The Luxury Mövenpick Hotel Bahrain
9- Al Areen Wildlife Park & Reserve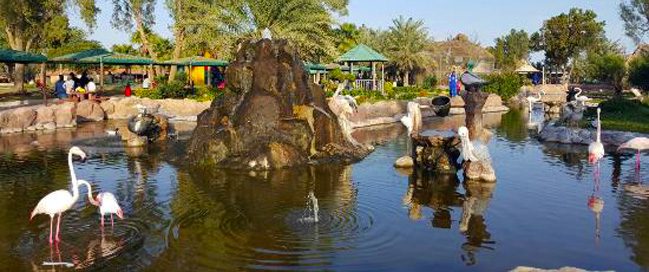 Encompassing more than 80 species of bird, 25 species of flora, and 45 species of mammals, as well as several herds of gorgeous mature oryx, Al Areen Wildlife Park & Reserve, is definitely a place that you should visit in Bahrain.
Spread over a total area of 10 square kilometres in Sakhir, Al Areen Wildlife Park is a zoo and a natural reserve. It is the only protected area on land in the Kingdom.
It was built in 1976, but the park has undergone significant renovations over the past years. The latest additions include an impressive aviary and an Arabian wild animals complex.
10- Tree of life
Can you imagine that just a tree attracting hundreds of visitors daily and more than 50,000 travelers annually come to take pictures in its shade!. The Tree of Life is not like any other. It is in the desert and the secret of its survival without water has not been found yet. It is a grand tree in Bahrain located on the top of 25 feet of sand created around a 500-year-old stronghold. This tree is about 400 years old and 32 feet long. Don't miss visiting the Tree of Life.
Wonderful stay in La Rosa Hotel, Juffair
11- Bahrain World Trade Center
The Bahrain Mall includes Bahrain's largest malls, the most upscale cafes, luxurious restaurants, and many entertainment venues, and for this, it is considered one of the most important tourist attractions throughout the year in Bahrain, as it is distinguished by its architectural design with smart building methods that provide the largest number of its visitors.
The Bahrain World Trade Center is located in the middle of the capital of Bahrain, Manama, with a wonderful view of the Bahrain Corniche. It is made up of two identical giant towers in the form of a sail. Each tower consists of 44 floors, and the center includes the company's offices and a Sheraton hotel.
12- Lagoon park
Lagoon Park is one of the most important places to visit in Bahrain. It is an important commercial center with about 77 shops operating 24 hours a day, in addition to many world-famous restaurants. And international and local shops in Bahrain. It also includes a beauty salon for women and men.
You can also enjoy strolling in the outdoor walkway, or even jogging or riding your bike, with the distinctive sea view. The Lagoon also hosts many festivals and entertainment events such as Yalla Bahrain. And art exhibitions for painting and photography.
In addition to the previously mentioned places, you may also want to visit Amwaj Islands, Adhari Park, Wahooo Waterpark, Huwar Island, Tasneem Garden, AAli Pottery Factory, and the Traditional houses of Muharraq.
Book in one of Bahrain's Theme parks
Enjoy entertainment activities in Bahrain
1- Water activities in Bahrain
The Kingdom of Bahrain has many wonderful beaches that make it easy for you to do a lot of water activities in Bahrain. You can practice snorkeling, diving, kayak rental, and renting yachts and boats on these beaches. Here are the best places:
Lost Paradise of Dilmun Water Park
Spreading over a total area of around 77,000 square meters, Lost Paradise of Dilmun is the largest water park in Bahrain.
The park is themed around the ancient Dilmun civilization, and the attention to detail in the architecture, water fixtures, and stone statues is mesmerizing.
It comprises several different areas that feature diverse attractions. There are attractions that range from relaxing to exhilarating, in addition to kids' areas and sandy beaches. This is a place that is sure to please any traveller looking to have some water fun in the Kingdom.
Get your ticket now 
Al Dar Islands is a nice break from the mainland and is popular with families. You will find shallow swimming areas, various day-accommodation options, a bar, a covered play area for kids, a gym, and two decent eateries.
Jarada is a magic island that appears and disappears with the tide, who wouldn't want to visit such a marvellous place. The island features clear water and white sandy beaches, which makes it a brilliant place to take a day trip and relax in Bahrain.
Pick your trip to Jarada Island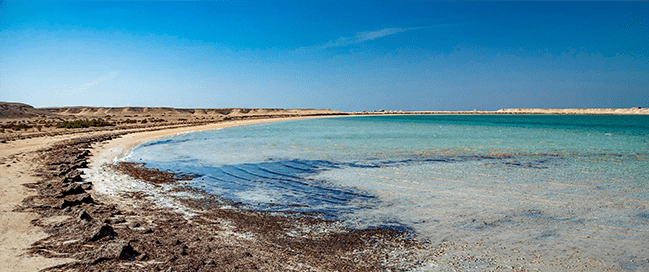 A quick and low-cost trip? Then a trip to the Hawar Islands, southeast of the mainland, and close to Qatar is a perfect option.
This place is a perfect destination for all nature lovers and wildlife adventurers, it is home to various types of wildlife and a very interesting place for bird watchers and divers.
It is now a resort with hotels and water-sports rentals to venture into the Arabian Gulf. And therefore it is considered one of the best places to visit in Bahrain.
Amwaj Islands is a group of artificial islands. It is the most attractive region in Bahrain and one of the most important tourist places in Bahrain. Amwaj Islands has many fascinating attractions, which include shopping malls, luxury restaurants, cafes, and resorts.
Being a rapidly growing city, it features luxurious towers making it a leading attraction for investors. There are also many apartments for rent in Amwaj Island.
2- Outdoor Activities in Bahrain
Enjoy riding an Arabian horse in Bahrain with the golden light of the desert at sunset. You will have a great time around Bahrain Fort, witnessing the magnificence of the fort while you practice this elegant sport, or you can breathe the fresh air of the beach while enjoying Bahrain horse riding.
Book your tour on a horse
Bahrain international circuit
Racing in the desert presents several challenges. Formula one "F1" was stepped into Bahrain in 2004 for motor racing fans. Thousands of visitors come to visit this track every year – which is 5.4 km long – to watch the annual Formula 1 Grand Prix in Bahrain.
Bahrain provides you with an opportunity to experience karting that ignites the spirit of competition between you and your friends. If you have the opportunity to be in Bahrain, make karting one of the most important activities that you should do.
Enjoy Karting with Ootlah and book now
A new experience for movie lovers. Bahrain provides you with a different way to experience watching movies with your friends.
3- Indoor Activities in Bahrain
Do you want to do something different? Enjoy a unique flying experience in a safe environment without having to jump out of an airplane! Everyone can enjoy this unforgettable experience.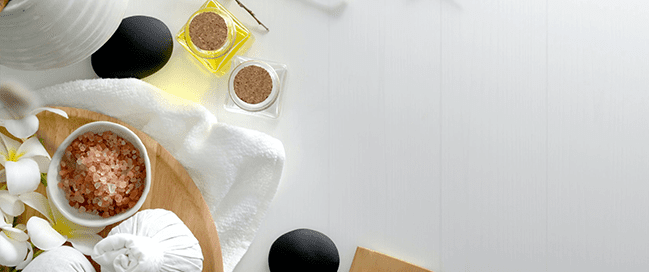 Relaxation helps you in your Daily Work, and massage helps bring your body, mind, and soul into balance. It will also leave you unstressed and so relaxed. You can choose from a variety of massage types like Oil Massage, Thai massage, Hot stone, Balinese massage, Chocolate body massage, deep tissue, Migraine Relief Massage, Moroccan bath, and more.
Choose your relaxing package from here
Best restaurants in Bahrain 
Freej Bin Rashdan
Relaxing authentic décor, traditional Bahraini food, and generously portioned dishes, no wonder Freej Bin Rashdan is one of the most popular restaurants in Bahrain and one of the most important places to visit in Bahrain.
The simple décor coupled with the generous portions will make you feel as if you are visiting a traditional Bahraini home. And just like at home, not everything on the menu is always available. It is always a good idea to ask the staff about their recommendations for the day.
Do not forget to check the surrounding area. The restaurant is located in Dohat Arad garden in Muharraq, and the very popular Arad Bay & Park and its lovely waterfront walkway are nearby.
Typhoon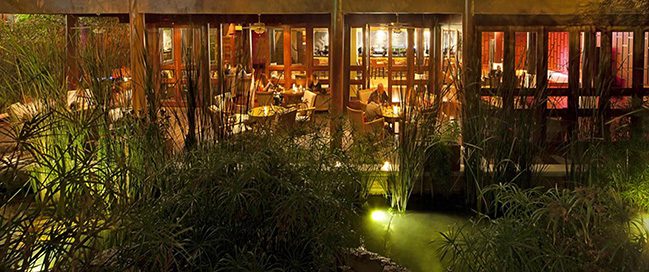 Not only is the outside terrace bordered by a running fish stream with lots of brightly colored koi, but it is also surrounded by the hotel's extensive gardens. With the daily live music, this venue feels like a tropical garden in the heart of the Kingdom.
This lounge lies in the Gulf Hotel in Adliya, if you are looking for a place to enjoy a relaxing
evening in Bahrain it is a good quiet way to experience the nightlife in Bahrain.
The acoustic band plays old-school music and the toothsome Saigon chicken comes highly recommended.
For more places to visit in Bahrain see also: