Tourism in Sharm El Sheikh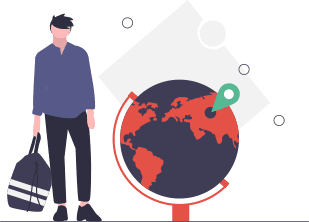 There are many tourist destinations that can make your time in Sharm El Sheikh unforgettable. The city is home to the most stunning landscapes. You can spend the day at the best beaches in the world, or you can explore the local culture by wandering around the old city, hiking on Mount Sinai, or embarking on an adventure to the depths of the sea and discovering underwater treasures.
Ras Mohammed National Park
Ras Mohammed National Park is one of the Sinai Peninsula's most famous marine parks, and it is home to wonderful beaches and a popular place for scuba diving and snorkeling for those who want to adventure and explore unique coral reefs. For anyone visiting Sharm El Sheik, this trip is a must.
Na'ama Bay
If you are looking for a fun and relaxing day at the beach with many excellent facilities, close to all activities, then consider spending your day at Naama Bay. Naama Bay is the hub of all activities in Sharm El Sheikh. Naama Bay is surrounded by a white-sand beach and palm trees. There are also many restaurants, cafés and souvenir stores.
Aqua Blue Water Park
If you travel with your kids, then spending the day at Aqua Blue Water Park is a real treat, as you will guarantee a fun-filled day for everyone. It has around 44 water slides, water rides, and 9 swimming pools, making Sharm El Sheikh a popular place for a family vacation. The Aqua Blu Water Park in Sharm El Sheikh is located inside the Aqua Blu Sharm resort complex, which allows paid entry to the park for those not staying at the resort. In addition, the park is home to many cafes, restaurants, bars, and bazaars. The Aqua Blu Water Park is located about 18 km from Sharm El Sheikh Airport and 10 kilometers from the popular Naama Bay.
Mt. Sinai
A trip to the 2,285-meter mountain top is one of the highlights of the tour. There is a chapel at the top and you can access it to enjoy stunning views. Most visitors climb the mountain before dawn, arriving in time to see the sunrise over the desert and the surrounding peaks.
Saint Catherine's Monastery
If you want to spend a day trip, there are many things to do in St. Catherine's Monastery, which is considered the most important historical destination in the Sinai Peninsula. It is home to the famous "burning bush" of the Old Testament, as well as a museum showing some of the monastery's glittering collection of icons, manuscripts, and artworks. Saint Catherine's Monastery is one of the oldest places of worship in the world. The monastery complex includes a fortress, chapel, and a church dating back to the sixth century.
Sharm Old Market
Sharm Old Market is the city's bazaar area, a culturally rich place full of color. It's a great place to go shopping and enjoy the beautiful atmosphere, as the area is filled with cheap and cheerful restaurants and cafes as well. Herbs and spices are the best items to find in the Old Market.
Colorful Canyon
The mineral-rich layered rock formations of this canyon are among the best off-water natural attractions in Sinai. For nature lovers, this is one of the best days out in Sharm El Sheikh, exploring the beautifully shaped rocks, filled with shimmering red and orange hues, makes for amazing photography. You can take a safari in the canyon through guided tours or by off-road vehicle and enjoy this nature accompanied by beautiful scenery.
Sharm El Sheikh hotels
In Sharm El Sheikh, you will be able to choose from more than 250 hotels and resorts, so you have plenty of options for your vacation. These are the greatest resorts in Sharm El Sheikh:
Rixos Sharm El Sheikh
It is located on a private beach and in an excellent shopping district. Everyone can enjoy the natural beauty of Nabq Bay with breathtaking views over the Gulf of Aqaba and Tiran Island. Rixos Sharm El Sheikh offers many luxurious rooms and modern amenities. The resort is located 8 km from Sharm El Sheikh International Airport.
Hyatt regency Sharm El Sheikh
Hyatt Regency Sharm El Sheikh Hotel, designed for fun and relaxation, is located in the Naama Bay area of ​​Sharm El Sheikh. In the vibrant city you can enjoy easy access to everything. In general, Hyatt hotels are known for their excellent service and friendly staff to ensure guests' comfort. Hyatt Regency Sharm El Sheikh Hotel is a perfect choice for your stay in Sharm El Sheikh.