Tabuk Saudi Arabia tourist attractions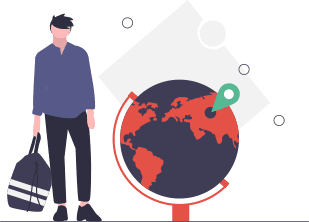 Arab countries are not all desert. Tabuk is home to a wide range of natural wonders including magnificent mountains, the Red Sea, and historical landmarks. Here are some of places to visit and things to do in Tabuk:

Tabuk castle
This castle in the center of the town is the oldest, it was built in 1559 during the reign of the Ottoman Empire. There is a mosque on the ground floor and watchtowers on the second floor. This place holds an important part of Saudi Arabian History where there is a small museum explaining the history of the castle and contains some historical artifacts from the Ottoman era and the history of the city Tabuk. It is worth a visit.

Railway Station
The Hejaz railway station, established in 1900 AD during the Ottoman period, is one of the best stations in the Kingdom of Saudi Arabia. It includes a building that houses a locomotive, a freight car, and many Ottoman monuments.
Tabuk Museum
The Tabuk Museum presents Tabuk region for visitors, its environmental characteristics and heritage. It aims at educating visitors about Saudi Arabia's history and promoting the development of cultural activities in the region.
Prince Fahd Bin Sultan's Park
Prince Fahd Bin Sultan Park is a family-friendly place to relax at all times. Even in the summer, the temperatures are relatively mild, where visitors walk long distances or running.

Tabuk park mall
The mall is the largest in the Tabuk region. It offers many brands that are found for the first time in this region. The mall contains shops, luxury restaurants and a children's amusement park.
The Prophet's Mosque
It is one of the oldest mosques in the world, and it is also known as Al-Tawbah Mosque. Its roof was built with palm trunk trees. Its complete renewal was ordered by King Faisal bin Abdul Aziz similar to the Prophet's Mosque in Medina.
Tabuk flower festival
The Tabuk Flowers and Fruits Festival showcases about 200 varieties of beautiful flowers and fruits creatively. It also includes exhibitions for agricultural products and nurseries with direct sales outlets, in addition to other activities such as exhibitions of productive families, children's theater and equestrian matches.
Wadi Al Disah
Wadi Al Disah is located at the crossroads of the three main valleys of Tabuk. This valley is a paradise on earth, it is filled with countless trees and palm trees and surrounded by spectacular and unique mountains. It is perfect for those seeking adventure and who love to take pictures of unique mountains.
University of Tabuk
Tabuk Saudi Arabia University is in the city of Tabuk in the Northwest of Saudi Arabia. The university was established in 2006, to serve the local and regional communities in Tabuk. It accommodates 5,000 students and includes 18 scientific departments in four colleges.