Best Things to do in Dahab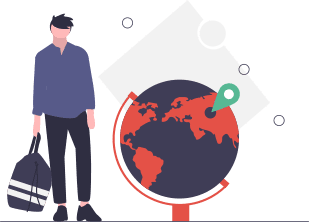 Diving and Snorkeling
If you conduct a quick search, you will find that the Egyptian Red Sea is mentioned on every list of the best diving destinations. Egypt's reefs and aquatic life are just stunning! Dahab, in particular, is one of the top diving and snorkeling destinations in Egypt. Taking the required courses in Dahab is also a good idea if you want to become PADI certified.
Kitesurfing
Dahab, which is known for its strong winds, is one of the greatest sites in Egypt to go kitesurfing (or learn). The best area is without a doubt Blue Lagoon in the Ras Abu Galum natural sanctuary, where the lagoon's shallow waters are ideal for practicing feats.
Camping
Camping in Dahab is unlike anything you've ever experienced before. Not only will you be living in huts, but you will also be camping on the BEACH! What more could you wish for than a mountainous backdrop and a front-row sea view? Many campsites may be found in Blue Lagoon and Ras Abu Galum (the most popular camping spots).
Rock Climbing
Are you ready for some monkey business? Go rock climbing at Wadi Gnai to test your limits. There are various routes suitable for both beginners and advanced climbers, and it is unquestionably more enjoyable than climbing on indoor walls.
Hiking
When it comes to hiking, nothing compares to Sinai's mountains. You can also go hiking at Wadi Gnai, which is a short climb in Dahab. In addition, instead of using the boat, you can climb from Blue Hole to Blue Lagoon. Not to mention that trekking in Dahab isn't the only option; you can also take a day excursion to Saint Catherine or Nuweiba.
Twilight Mountain
When the sun sets in Dahab, it's dinner time for the Bedouins. Twilight Mountain is the ideal location for a Bedouin dinner; the Arabic seats on the ground and the small tables where your dinner will be served, along with a fire show, are ideal, and you will always receive a complimentary welcome Bedouin tea with habaq mint and marmarya, which is delicious and unique.
Restaurants in Dahab
You should not miss out on the gastronomic experience in Dahab. Apart from the delectable Bedouin food, the Dahabian community's diversity results in a beautiful blend of international cuisines.
Where to Stay in Dahab?
You need a place to stay now that you know all the great things to do in Dahab and all the best restaurants. You're in luck since there's a spot for you no matter what your budget is. There are a lot of super cheap campers near the town, as well as a lot of upscale hotels and resorts. However, I prefer to stay at 3-star hotels in or near the city center. I've put up a list of the best places to stay in Dahab for people on a medium budget.