Things to do in Ain Sokhna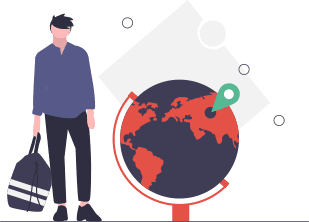 With resorts and ports bordering the entire beachfront route, Ain Sokhna's allure is its laid-back atmosphere. While it's tempting to spend the day there, sunning in between dips in the clear water, there's plenty more to do if you're so inclined. There's enough to do in a single day at the coastal town, from adventurous trips up into the mountains to a variety of water sports and aquatic activities.
Go dolphin-spotting on a yacht trip
Ain Sokhna's pristine waters and diverse marine life make a boat journey appealing for fishermen. You may plan your cruise ahead of time; there are lots of reputable operators available online. For an additional fee, the expert sailing crew may take you out on the water for as little or as long as you like, and can even supply fishing equipment and a prepared meal on board. Most boats can accommodate up to ten people, so try to organize as large a party as possible to save money. Once you're out on the ocean, keep an eye out for schools of dolphins having a great time in the crystal clear water.
Enroll in a kitesurfing course
Ain Sokhna is the closest kitesurfing area to Cairo, and its shallow seas and mild tide make it an excellent place for newbies to get their feet wet. For crash training in what is swiftly becoming Egypt's favorite sport, visit Infinity Kitesurfing, located near Ain Sokhna's famed wind energy farm. Take turns on the board for a tough encounter, then relax on their beanbags for a well-deserved respite.
Take a cable car up into the mountains
Porto Sokhna's massive resort offers not just a diverse range of dining options (more on that later), but also a once-in-a-lifetime opportunity to see the huge beach town from above. Take a journey up to the highest point in the Ain Sokhna hills atop their cable cars (known locally as téléphérique) for a once-in-a-lifetime adventure.
Relax on the beach and enjoy the sun
While there are plenty of experiences to be had, let's face it: if you're going to the beach, you're probably just looking to sit back, relax, and work on your tan. Most hotels in Ain Sokhna provide 'day-use pricing,' which allows you to access their beaches and pools without needing to book a room. The cost of doing so varies between 200 LE (£11) and 800 LE (£43) for each person, depending on the hotel - we recommend Ain Sokhna's Stella Di Mare or Jaz Little Venice.