The United Arab Emirates (UAE) is one of the world's biggest tourist hubs, especially for its amazing landmarks and impressive architecture. The UAE is considered one of the most photogenic countries in the whole world! This country is the best place to go for an international trip in winter, as it offers a wide range of activities to do in winter, either outdoors or indoor activities! As the temperature in UAE is slightly high, the residents have to face scorching temperatures in the hot summer season, as the temperature may increase to 122 degrees Fahrenheit! The winter in UAE pushes the residents to start to plan many outdoor activities to do in winter. Throughout the blog, you will take a glimpse of the best places to visit in UAE during winter.
Check best hotels in Dubai Emirate 
Outdoor Places to Visit in UAE During Winter
 Let's take a look at some of the best places to visit in UAE during winter: 
Al Rafisah Dam at Khor Fakkan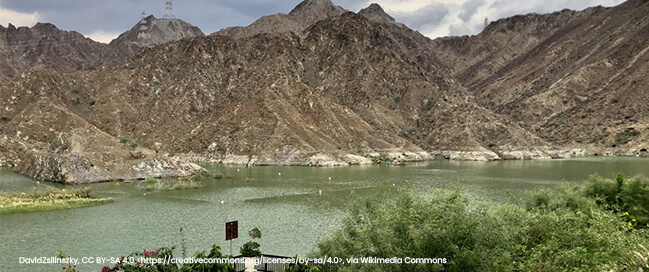 This lovely spot is one of the top winter places in Dubai, this place is the ideal destination for a wonderful private picnic either with your friends or family. You can also have a ball, feeding the little ducks all around. The Al Rafisah Dam appears out of the mountains on the road to Khor Fakkan, and it is over the crest of a hill. This spot is picturesque as it offers very beautiful views as well as a wide range of activities including, kayaking and hiking. If you aren't interested in doing activities and you want to relax, you will find a restaurant with a panoramic outlook. To conclude, this place is one of the best places to visit in UAE during winter.
Hatta Dam, Dubai
This place is the perfect spot for mountain bikers and those who love nature! To reach Hatta Dam, you will drive just one hour from Dubai. You can do a wide range of activities to do in Hatta such as biking and hiking. The best time to go to Hatta Dam is when the temperature is cooler, and there are a few quirky stay options in the winter season in UAE. There is a turquoise-hued lake that you can rent a paddle boat or enjoy kayaking in. You can explore the hills and wadis at Hatta by joining the groups heading to do mountain biking. 
Have a luxury accommodation in Hilton Dubai Palm Jumeirah
Abu Dhabi Fossil Dunes
This place is one of the biggest winter landmarks for tourists and one of the most unique places to visit in UAE. All history lovers will fall in love with his amazing place and will find their trip truly enthralling. Located in Al Wathba, all these natural marvels and wonders are made of wind-swept sand that hardened overages.
You can find amazing hotels in Abu Dhabi 
Jebel Jais, Ras Al Khaimah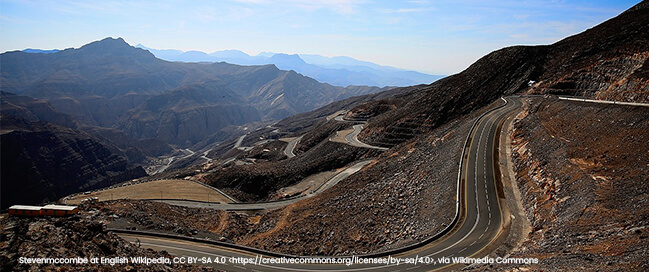 This place is considered UAE's highest peak and you should never miss out on this! This place is a must-go during the UAE winter season. Jebel Jais is part of the Hajar mountains which was formed 70 years ago in the eastern part of Ras Al Khaimah. It is located at 1,934 meters above sea level, this peak is famous for its amazing views. Four km of hiking trails offer outstanding views, and once you reach the peak, you will find a beautiful 180-degree view of the mountain. This trip is suitable for all people as it doesn't require any professional knowledge or prior experience. This trip will take you 2 to 3 hours to complete. There are various desert activities await you in Ras Al Khaimah!
Check hotels in RAS Al Khaimah
Snoopy Island in Fujairah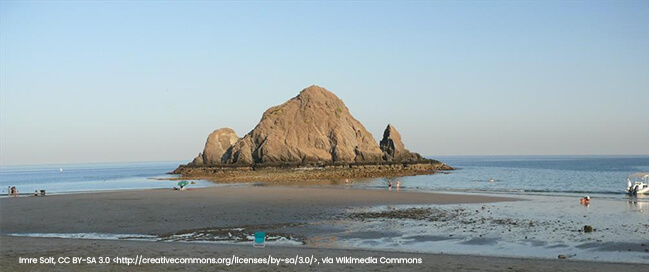 Snoopy Island is one of the best places to visit in UAE during winter! It is a very relaxing and undisturbed place that is located in the stunning emirate of Fujairah. The island is just 2 two-hour drive from Dubai. It can be your mainstay if you are having a tour around Dubai, as you will get to see sharks, fish, turtles, and other marine creatures! The most two famous water activities on Snoopy Island are kayaking scuba diving, and snorkeling.
Al Wathba Wetland
Al Wathba Wetland is a natural reserve, and it is also known as the United Arab Emirates Flamingo City. This Flamingo City is considered to be one of the rarest wildlife zones that remains undisturbed by mankind. It is home to hundreds of beautiful flamingos and is ideal for taking tranquil walks.
Al Ain Oasis
This place is unique! And that's because it is the very first UNESCO World Heritage Site in the entire world! It is scattered over 3,000 acres, and it is one of the oldest inhabited areas in the world. Al Ain Oasis has amazing pathways full of gorgeous palm trees.
Also, you can read:
Best Hotels in Dubai: Enjoy a Luxurious Accommodation in Dubai
Waterparks in Dubai: 5 Admirable Water Parks You Must Visit!