In terms of entertainment, going into a home self-quarantine probably means you're in for a lot of boredom, a lot of Netflix, and a lot of browsing the internet. While travel may be out of the question for the present, we're still dreaming of our next adventure and all the places we hope to get to soon. Until then, we've made a list of "Ways to travel without leaving home" so you can color the time during coronavirus quarantine.
Discover museums around the world
The digital age has made it easy to visit some of the world's most famous museums from the comfort of your own couch. Google Arts & Culture brings you virtual tours in over 2500 museums and galleries around the world. The collection includes the British Museum in London, the Van Gogh Museum in Amsterdam, the Louvre in Paris, the Guggenheim in New York City, and literally hundreds of more places where you can gain knowledge about art, history, and science. Take a look at just some of Google's top museums and galleries that are offering online tours and exhibits all for free. While it's hard to beat the experience of seeing a seminal piece of fine art or important historical artifact with your own two eyes, you could easily spend a lifetime traveling the world in search of all of them.
Cook meals from different countries
What about a two-weeks challenge of cooking a new meal every one or two days that belongs to the list of your favourite world kitchens? Spice it up with an Instagram story for each meal and let your highlighted stories section welcomes a new member. You can take online cooking classes such as Nonna Live, where you'll learn to make classics from an Italian grandma. Free lessons have cropped up during this downtime, including daily Delish.com cooking videos for parents and children, and Kitchen Quarantine, Instagram lessons from Michelin-starred chef Massimo Bottura to help you cook during coronavirus quarantine. Try to make yourself that Italian pasta dough, the Indian curry or the Mexican fajitas. And remember that the harder the recipe, the better.. We have a lot of time in this coronavirus quarantine!
Explore UNESCO World Heritage Sites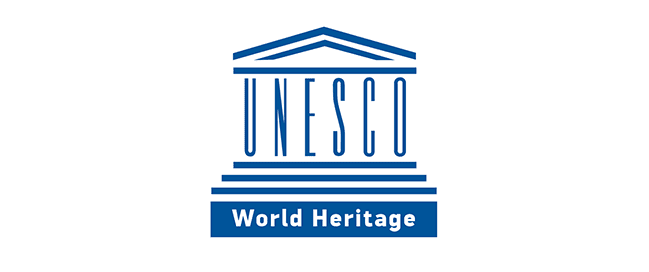 There is a list of 1,121 locations on the prestigious list of UNESCO World Heritage sites, a collection of places considered to be of "outstanding universal value", whether for cultural, historical or natural reasons. The list includes everything from European towns to tropical islands, American national parks to African churches, and endangered wonders at risk of disappearing. And obviously there has never been a better time to explore the greatest sites on the planet like these days. It's not quite the same as being there, but it's still cool being able to visit some of the world's most celebrated heritage sites without leaving home. Many of these cultural sites, such as India's Taj Mahal, England's Stonehenge and Peru's Machu Picchu, have their own virtual tours that enable you to see detailed panoramic images while reading all about these fascinating places to appreciate why they are so important.
Watch travel vlogs
Travel videos have gained a lot of popularity in recent years and they are a wonderful diversion during a boring coronavirus quarantine time at home. Forget the typical stuff you always find on TV and tune regularly to watch some funny & inspiring YouTube travel channels! YouTube is full of passionate travellers that share their adventures in entertainment videos that make you feel like you joined them on that trip. This is also a great way to make a list of places you want to actually visit once that is again safe and possible. By watching these videos you get to know what to do, what to expect, and everything else you need to know while traveling.
Make photo books out of your old vacation photos
Whether traveling alone or with a group of friends, we all want those memories to last forever. Digital photography means no long waits to have your film developed, and you don't pay for wasted frames on those lousy images. However, it also often means that your precious travel pictures get stuck on SD cards, hard drives and computers, and not out in the world where you or anyone else can enjoy them. A travel book is an easy way to keep all of your favorite travel photos in one place. Just pick it up and flip through the pages. No need to turn anything on or wait for it to load, it's a more intimate, tactile experience than looking at photos on a screen. Photo books can be more than just pictures. You can include notes, scanned ticket stubs, and excerpts from your travel journal to accompany your images. They also make a beautiful addition to a coffee table, and visitors love to look through them.
Read travel books
This coronavirus quarantine has made us all run back to pick some books and start reading even more. You can read books about travel or books from another country depending on your interests. It's especially interesting to see how writing is different across cultures and how writers build up their story using visuals, symbols, words, and so on. There are so many options for books that narrate a story through traveling or tell you about a country, its culture and history in many different ways just like travelling itself. Check out the travel genre list of recommended books by the Goodreads to get inspired and pick a favourite for you. There are also a few excellent travel magazines, but even fiction can offer a look at a completely different way of life in another part of the world. List all of your favourite travel-related books so you will just keep it to the books you read at the end of the year.
Follow travel influencers on Instagram
There are thousands of travel influencers on Instagram so it's easy to travel vicariously anywhere in the world, with any age, gender, and style of travel. It not only gives you inspiration but also motivation to continue to save and practical tips for what to do once you got on the road. You will have the opportunity to walk through the life of genuine, passionate people who simply love to share the world with others. Pick a few favourites and travel vicariously while you can't travel yourself. There are indeed several travel influencers you admire for their amazing creativity, talent, and sense of adventure. Cyber-stalk your favourite travel influencers as they will influence you to start planning for your next go. Whether it was through their writing or creative media, they'll inspire you to travel the world.
Also Read: