In a race to provide the best vacation experience for travellers, the game of the hotel in the world has become very high in the last few years. The buildings are getting taller, the swimming pools are already spreading infinitely and yes, we now have underwater hotels too. But have you thought of staying in a floating hotel? Yes nowadays, there are floating hotels in the world moving at times like a cruise or at other times, still above water – offering some of the most intimate accommodation in the bosom of nature. Needless to say, they bring you unprecedented renovation and luxury and help you choose the best for your next vacation.
Floating hotels have become a new trend over the past two years. As global warming leads to an unexpected rise in sea levels, vacations in flooded villas and lakes can be the solution. These breathtaking floating hotels offer the best panoramic views. Enjoy 10 of the finest floating hotels around the world.
Four Seasons, Bora Bora
Offering the most exclusive accommodation on the island, this sprawling resort connects the noble Polynesian paradise with impeccable service.
Punta Caracol Acqua Lodge, Panama
This set of eco-friendly cabins is located in the stunning Bocas del Toro archipelago of Panama. These magnificent cabins are built on stilts and feature a private balcony with hammock.
Punta Caracol is one of the most environmentally friendly floating hotels in the world. In order to provide an intimate natural experience, the hotel was built over the Caribbean Sea and is built on stilts.
Needless to say, it is an amazingly beautiful property not only characterized by the luxury of the line but also in sustainable ways to minimize any impact on the environment.
River Kwai Jungle Rafts, Thailand
This floating hotel is located on the Kwai River in Kanchanaburi District of Thailand and surrounded by a tropical forest. River Kwai Jungle Rafts features eco-friendly rooms floating on a bamboo raft.
To enhance the tranquillity and uniqueness of the hotel, rooms at River Kwai Rafts use lamps instead of electricity. Each room has a shower and a toilet. Rooms also include an outdoor terrace with lounge chair and hammock.
Explore travel packages in Thailand
Oberoi Udaivilas Udaipur, India
Located on the banks of Lake Piccola, The Oberoi Udaivilas offers stunning views across the green gardens and sparkling Piccolo Lake.
The complex design of the hotel for vaults and interchanges reflects Udaipur's own design – linked to its seven lakes with canals.
These domes and walkways are flooded with sunshine, followed by dimly lit breezes and great views of the lake and gardens.
Queen Mary, Long Beach California
Queen Mary Hotel, once a cosmopolitan ocean liner, has guests unique accommodations and a wide range of attractions that can not be easily found anywhere else.
Whether it's original polished wood panelling, original artwork from the 1930s, or the Art Deco or a functional alcove, Queen Mary Hotel is no different from any other hotel in Southern California.
Each bedroom is unique in its own character and provides a true glimpse into the shape of transatlantic travel during the 1930s, 1940s and 1950s.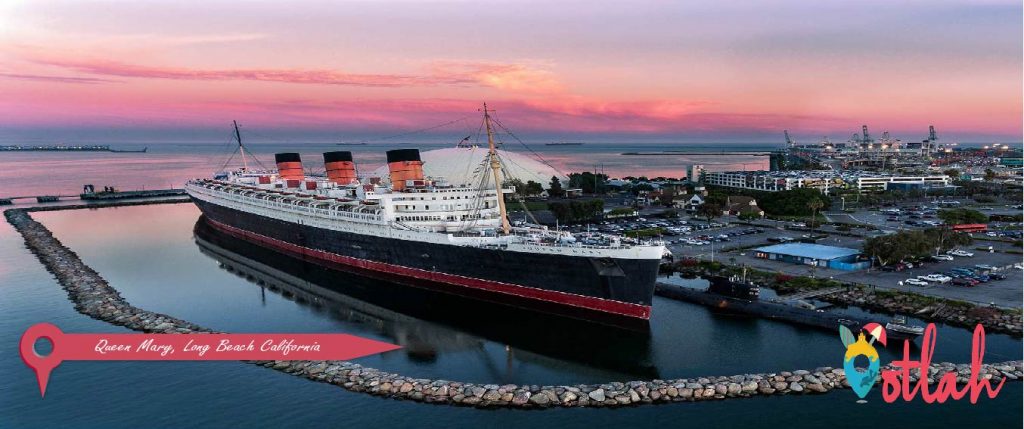 Gili Lankanfushi, Maldives
Located over the Indian Ocean, Gili Lankanfushi offers sun and sea proximity with luxurious accommodation. In addition to free Wi-Fi, it also features an outdoor pool with ocean views and a relaxing spa.
Yellow Submarine, Joker Boat & Titanic Hotel, England
These three-theme floating hotels are anchored near each other on Merseyside in Liverpool, England. The Yellow Submarine is a unique experience of survival in the Yellow Sub.
The Beatles' gold discs, Paris, Italy and New York furniture are on display in the lounge. The master bedroom is based on the 7-star suite in Dubai's Burj Al Arab.
The Joker Boat was deliberately built around the subject of Batman's film for the establishment of Joker where he would live in Gotham as his home.
The boat was built and brought to Liverpool and converted into a 5-star residential boat. Titanic Hotel is the world's most convenient boat with crystal chandeliers, a small poker table and a casino.
Queen Elizabeth 2, Dubai
This stunning hotel is one of the best floating hotels in the world. The hotel is located in the Port Rashid area of Dubai.
Queen Elizabeth 2 has 224 renovated rooms and suites, 13 restaurants and nightlife venues, a shopping centre, 25 meeting rooms and conference facilities.
Aqua Mekong in Vietnam
Superb luxury hotel on the move in the Mekong Delta, this cruise consists of 20 suites with 8 of them having access to private balconies.
This 205-meter-long foot has an on-site restaurant serving delicious local and Western cuisine. In general, a holiday here will renew your senses and give you a natural feeling in Vietnam.
The Manta Resort, Tanzania
While Tanzania's Manta Resort may be a typical beachfront resort, it has something very special that no other resort has. That is the "Underwater Room".
The surface of this room is located at sea level and consists of a bathroom, get off, and the second is an underwater bedroom that offers a view of thirty degrees Celsius on all oceans and marine life.
From octopus to squid, the underwater floating room offers an experience with unparalleled nature.
Discover more hotels:
Where to stay in Bali: The best hotels in Bali