Italian food is one of the global cuisines that everyone is truly obsessed with. Much best Italian food we all fall in love with such as pasta, pizzas and risottos.
There are many varieties to choose among Italian dishes when it comes to pasta, you will have many choices like penne, lasagne, spaghetti, macaroni and ravioli.
You can soak them in numerous sauces, herbs, vegetables and meats, and enjoy a delicious hearty meal. Pizzas are also a favourite option for a quick meal during movie nights or family gathering.
Italy offers its travellers plenty of restaurants and places to explore. One of the best Italian places to visit on your trip to Italy is the local restaurants, where you can taste the best Italian food ever.
Among your visit to Italy, there are a multitude of popular Italian dishes, await your discovery. These traditional Italian dishes are combined with Italian culture.
One of the best ways to get the true taste of these Italian dishes is to directly taste them from local home chefs.
Pizza
Pizza is one of the most famous and best Italian food. When you think about pizza, the first type that comes to mind is Margarita. This simple but tasty originating dish from Naples.
If you order this popular pizza from the local pizzeria, you can expect a delicious pizza served with a crispy and topped with olive oil, garlic, basil, tomatoes, mozzarella and Parmesan cheese.
Pasta Carbonara
Carbonara is an Italian pasta dish derives its name from 'Carbon' meaning coal. It was a pasta popular with the coal miners and one of the best Italian food you can ever taste.
The chef served it with the tasty bacon instead of pig's cheese.
Arancini
Crisp and golden brown, arancini refers to the delicious and most tasty dish of stuffed rice balls. The rice balls are fried after being coated in a dusting of crunchy breadcrumbs.
These rice balls are usually filled with tomato sauce, mozzarella and peas. There are a diversity of regional variations of the arancini in Italy such as pasta and pizza dishes.
Some examples served the arancini con ragù (with tomato sauce, rice and mozzarella), while arancini con burro (made with creamy béchamel sauce).
Also, there are the arancini con Funghi and arancini con melanzane. You can try this classic Italian dish in the local hosts Antonella and Paola in Rome.
Lasagne
If you are looking for having a taste of true Italian cuisine, then you should try Lasagne. The Lasagne is one of the best Italian food, made by baking sheets of lasagne pasta.
You can taste this delicious lasagne pasta which is layered with cheese, ground meat and vegetables. Also, it served with different varieties of sauces such as bechamel or tomato.
Osso buco Alla Milanese
Meat lovers will fall in love with the osso buco alla Milanese dish. It is one of the best Italian food.
The tender veal is cooked and braised slowly in white wine and served with an array of delicious vegetables.
Also, aromatic gremolata is served with the dish to complete the gorgeous taste, it is a condiment made with lemon zest, garlic and parsley.
You can also enjoy the best part of the dish after finishing the meat and vegetables, which is the savouring creamy marrow from the bones of the veal.
Prosciutto
Another famous Italian dish and one of the best Italian food is prosciutto. This Italian dish refers to dry-cured ham, which is served uncooked and cuts in thin slices.
The finest prosciutto originates from the central and northern regions of Italy. Usually, the meat is served with pasta or wrapped with slices of cheese or sweet melons.
Saltimbocca
Don't miss this savoury delight Italian dish. The dish is made of thin slices of veal, topped with salty prosciutto and herb leaves.
All these ingredients joined together with a toothpick and sautéed in a pan until the meat is done.
There are different varieties of meat can be used in the dish, such as chicken and mutton. This dish is highly popular among locals and travellers in Italy.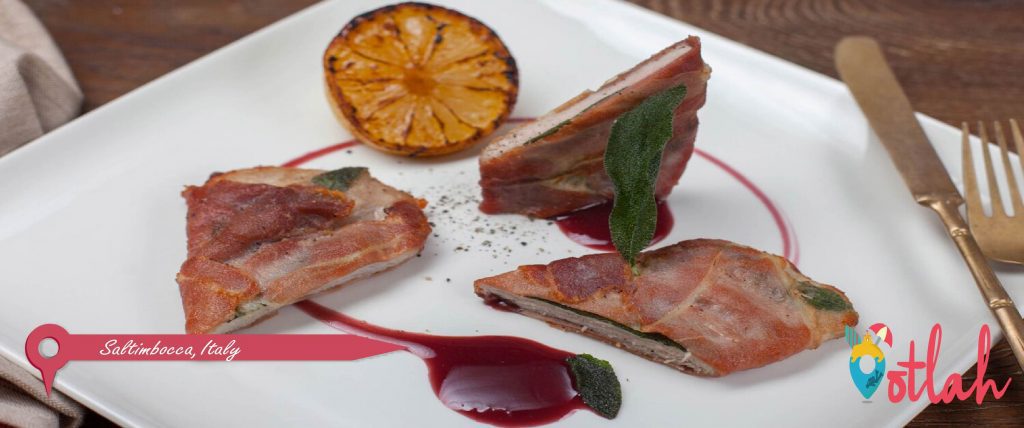 Torrone
One of the best Italian food is Torrone. It is a creamy and sticky candy, made with ingredients such as honey, egg whites, toasted nuts and citrus zest.
This candy is commonly found in cafes and candy stores all over Italy. You can also try the Torrone dipped in rich chocolate.
Tiramisu
Tiramisu is a famous dessert, which is known all over the world.
It is one of the best Italian food you can taste. Light and creamy dessert, made of ingredients such as coffee, eggs, sugar, cocoa and mascarpone cheese.
Creative dessert-makers innovative different recipes and varieties such as the fruit tiramisu and chocolate Tiramisu.
To enjoy more cuisines you can also read:
Indian Cuisine: a tour in the magic land of spices
Bahrain food: A Journey to taste the best Bahraini dishes