Although during the day hours in Ramadan there are no restaurants or coffee shops working, life begins after the sunset. Ramadan is a very special occasion for Muslims.
You can experience different traditions and celebrations of Ramadan Around the world. However, all Arabian countries commonly celebrate the holy month.
Ramadan Nights tents spread over the luxurious and fancy hotels and restaurants, where you can have your delicious Iftar or Suhoor with your family and friends.
Also, you can enjoy your meal with a background of traditional music. Check out this list of Ramadan's best Ramadan tents in Arabian countries.
Dubai
Every year, Dubai hosts a number of amazing Ramadan nights tents. Hotels and restaurants save no expense when it comes to touring the city with the most luxurious places of Ramadan.
In this unique work, which seems to be unique in Dubai, we end up with more choices than we may need.
Iftar at The Ritz-Carlton, DIFC Ramadan Majlis
In the celebration of the holy month of Ramadan, it was delighted to announce the return of the DIFC Ramadan Majlis, which is one of the spectacular Ramadan nights tents in Dubai.
Also, it is a unique experience inspired by the immensely generous hospitality that is synonymous with Arab culture.
Constellation Ballroom at Dubai Marina
The traditional large Iftar buffet is luxurious and varied, offering a wide range of Arabic and international favourites.
Celebrate the special month with the best traditional hospitality that celebrates the rich Arab heritage with a touch of modern elegance.
A large Iftar buffet featuring traditional Arabic and international cuisine is served in this gorgeous Ramadan nights tent.
Along with Iftar in the Constellation Hall, you can enjoy the ambience of the arabesque tent suitable for small groups.
Al Falak Ballroom at Burj Al Arab
One of the best Ramadan nights tents is the world-famous Al Falak Hall, inspired by the Viennese Opera House.
It is transformed into a grand hall that wears Arabesque patterns in Ramadan. Guests can enjoy an Arabic Iftar buffet with various selection of local dishes.
As well as a live Badri band, bringing an authentic Arabic Ramadan experience that will simply leave the guests in a state of awe.
Bahrain
If you will be in Bahrain during the month of Ramadan, then there is only one thing you should think about. Which of Bahrain's many tents or restaurants you can head to for Best Iftar in Bahrain?
You can focus on spending time with friends and family or enjoy your holiday rather than browsing the internet for options.
Here is a list of the best Ramadan nights tents and Iftar choices in Bahrain, where you can enjoy the special Arabian culture.
The Four Seasons Ramadan Tent
The Four Seasons tent is one of the most famous Ramadan nights tents in the region.
This Arabesque-inspired tent will be located in the Bahrain Hall, where friends and families can gather for unforgettable Iftars and Ghabga outings.
The tent features a numerous selection of traditional Bahraini cuisine as well as Lebanese, Moroccan, Indian, Turkish, and international cuisine.
Qasr Al Sultan Ramadan Tent
Indulge in the beauty of Arab culture and the traditions of the Middle East. With cultural celebrations and live cooking stations that offer the best Arabic, Turkish and international cuisine and sweet dishes in Ramadan.
Qasr Al Sultan tent is the culinary destination of all. A traditional Bahraini and Turkish section will be presented as a proud representation of local culture.
Also, you can enjoy the mix of Arabic-Turkish music from a band in a relaxed atmosphere.
Egypt
Being in Egypt during Ramadan is such a magical experience, where all streets wear Ramadan decorations.
Also, there are many luxurious Ramadan nights tents in many governorates such as Cairo, Alexandria, Sharm El-Sheikh and Luxor. Here are the best Ramadan tents in Cairo.
Dusit Thani LakeView
Enjoy an amazing Iftar and Suhoor outdoors tasting on the backdrop of an oriental Takht, a singer, and a DJ in a quiet, open-air setting overlooking the pool.
There is a range of delicious flavours you can choose from, including Arabic dishes, live cooking stations, a grand selection of hot and cold mezze.
In addition to Ramadan delicious drinks such as Tamr Hindi, karkadeh and Qamaruddin, sumptuous main meals and a wide range of Eastern desserts.
Kempinski Nile Hotel
A wonderful oriental menu for Iftar and Suhoor is served daily at The Roof. Enjoy your favourite Ramadan series on the big screen.
While drinking your favourite Ramadan drinks and surrounded by the enchanting landscapes of the Nile. A selection of Ramadan Oriental desserts is available at the Chocolate Lounge.
Sofitel El Gezirah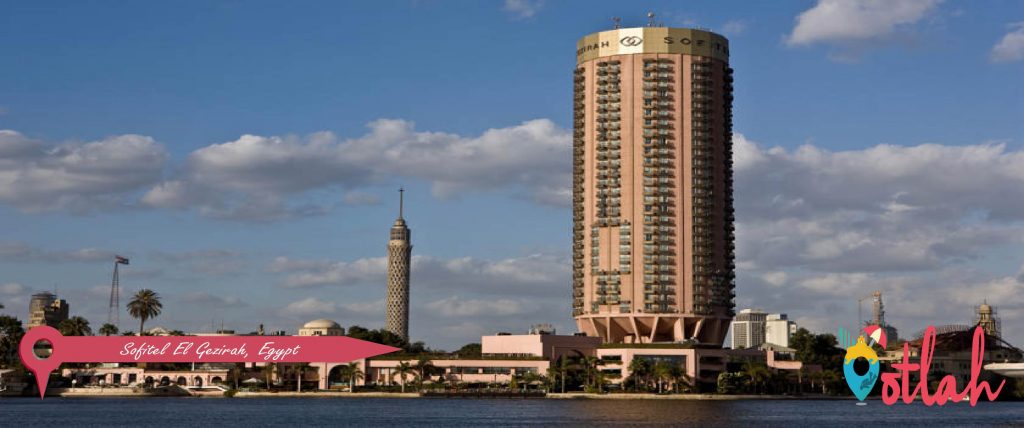 Share Ramadan spiritual days and nights with your family and friends while savouring authentic specialities from the Middle East, including a wonderful selection of Oriental pastries in La Palmeraie.
A delicious buffet is prepared for Ramadan. Head to Kebabgy to get traditional barbecue specialities with surrounding music and oriental Takht.