Places to visit in Salalah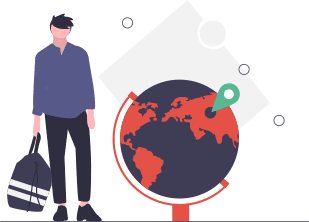 There are many amazing attractions to see in Salalah Oman and there are also awesome things to do. The rich history and culture of the city are obvious in its museums, forts, mosques, and souks. Travel packages to Salalah are really full of joy especially when the following attractions are included.
Al Husn Souk
Al Husn or Hosn souk is an open-air market besides the beach in the Haffa district. This souk is a specialized market in selling Frankincense, Perfumes, Bukhoor, traditional clothes, other souvenirs and day to day use items. The souk is full of locals, especially men, enjoying shisha pipes and a game of dominoes.
Al Mughsail Beach
Mughsail is a long beach of clear blue water with white sands and beautiful cliffs on either side of the water. It's a magnificent and mesmerizing landscape perfect for a picnic and a quick swim. There are also many cool traditional huts at the beach where you can have your own BBQed lunch.
Salalah Tourism Festival
Salalah Tourism Festival is an annual festival held during the Khareef season (Oman's monsoon season) from around the beginning of July to the end of August. The festival celebrates the country's heritage and culture and is getting increasingly popular every year. Omanis prepare some cultural and traditional shows to celebrate this monsoon season and to welcome tourists and visitors from all over the world. This is one of the most famous festivals in Oman, and one of the top reasons for attracting tourists.
Sultan Qaboos Mosque
Although it has the same name as Muscat's Sultan Qaboos Grand Mosque, this mosque is located in the city center and is an architectural wonder. It has two big domes, and two tall minarets, all of which are white and ornamented with golden shapes. The mosque's interior is decorated with beautiful lanterns, the walls are engraved in unique patterns and the floor is covered with green rugs.
Taqah Castle
Built in the 19th century, Taqah Castle is one of the most popular castles in the Dhofar Governorate, and one of the most beautiful in Oman. This castle was built to be the residential house of a tribal leader called Sheikh Ali bin Taman Al Ma'shani. The castle now has several museums that exhibit tools and weapons that were essential to the old Omani way of life. Taqah Castle is a unique place that must be included in a visit to Salalah.