Activities in Muscat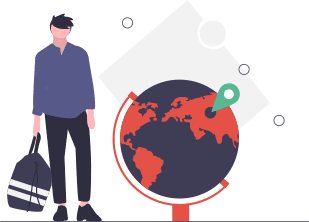 When you think of tourism in Muscat, Oman, you may think of the amazing desert and watch the sunset there, camel rides, and more. Of course, these wonderful fun things to do in Muscat but there are many other great places to visit in Muscat.
Muscat city is like a magnet for tourists, as it has many diverse tourist sites that appear in the exquisitely designed buildings, old souks, and monuments. These are the best places to visit in Muscat:
Sultan Qaboos Grand Mosque
Located in the heart of Muscat city and it is one of the most famous landmarks of the Sultanate of Oman and its largest mosque. It is also the third-largest mosque in the world, as it accommodates about 20 thousand worshipers. The design of this mosque is characterized by its wonderful and different architectural and Islamic arts, spacious gardens, and water fountains. The mosque is one of the best attractions in Muscat, in addition to the presence of a library and a lecture hall. Five minarets with many balconies and huge gardens surround the mosque, which are ideal for large numbers of people during Friday prayers and Eid prayers. Sultan Qaboos Mosque is a must-visit landmark for everyone who visits Muscat and wants to get the true meaning of Arab-Islamic culture.
The National Museum
It is the most prominent in the Sultanate of Oman. It was opened in 1978 and focuses on Oman's cultural heritage. The museum consists of 14 halls as well as 43 interactive digital display systems. Various collections are presented in it that represent the Omani culture and history since prehistoric times. Jewelry, clothes, carpets, furniture, and frescoes, as well as ancient manuscripts, are exhibited. Besides many interesting discoveries in this wonderful place, the National Museum houses a first-of-its-kind UHD audio and video exhibition hall. Visiting this museum is one of the best things to do in Oman.
Bait Al Zubair
Bait Al Zubair is an Omani heritage museum located in Muscat province and was opened in 1998. It includes 6 separate buildings with the largest heritage and art collections in Oman. It is considered one of the most important tourist attractions in Oman, as it contains a rare collection of beautiful antiques and exhibits of handicrafts. The museum was recently converted into a cultural center that hosts many artistic and cultural events all the year.
Al Alam Palace
It is considered one of the most important tourist spots in Muscat and one of the oldest palaces of the Sultanate of Oman, as it features a unique façade characterized by columns covered with blue and gold mosaic stone. It was built in 1972
Qurum Natural Park
It is one of the best tourist and entertainment places in Muscat, besides being the largest park in the Sultanate of Oman; It is characterized by its picturesque landscapes overlooking the sea to create an excellent place for relaxation and picnicking. The attractive park includes many types of fish and marine life, in addition to many birds, with around 200 of the most beautiful species of birds. This park is ideal for families, where you can take a tour through the plateaus and depressions of the park and take wonderful pictures of the lake and the waterfalls in the park with your family, in addition to playing games for adults and children, as it includes many games up to 28 games.
Royal Opera House
This remarkable architectural venue is the first opera house in the Arab Gulf, as it was opened in 2011. The Royal Opera House is an architectural masterpiece with a multi-use building, as it hosts various events such as operas, concerts, and plays, in addition to conferences, cultural and artistic seminars.
Al-Mirani Fort
The fort is located at Oman sea entrance, due to its name after a Persian commander, and the castle is distinguished by an oval artillery tower, about 27 meters high.
Marina Bandar Al Rawda
If you want to add some fun for a better trip during your visit to Muscat city, then you should go to Marina Bandar Al Rawda, which is one of the largest tourist attractions in Muscat and the most important tourist destinations that attract foreigners and locals. It includes many facilities for various water games and activities such as fishing, diving, swimming, and relaxing on the beach, and there are also several restaurants and shopping places inside it. Marina Bandar Al Rawda is a must see Muscat attraction.
Hotels in Muscat
Before you start planning your trip to Muscat, you have to find the hotel in which you will stay during the trip as there are many affordable hotels in Muscat for an unforgettable vacation:
The Chedi Muscat Hotel
It is a 5-star hotel and located a minute's drive to Muscat International Airport. The hotel contains rooms and suites and a lot of facilities such as gardens, excellent restaurants, swimming pools, and a private beach.
Al Bustan Palace Hotel
It is one of the best-known five-star hotels in Muscat, and it is dedicated to VIPs. It is located a few minutes from the beach with views of ​​Oman sea and the famous Hajar Mountains. The hotel has several luxurious hotel rooms and suites, as well as a private beach and great restaurants.

Intercontinental Muscat
Located in the upscale diplomatic district of Muscat, this hotel is only a short drive from the Sultan Qaboos Mosque and overlooks the Hajar Mountains and a garden of palm trees. The hotel has many beautiful rooms, in addition to swimming pools, a gym, tennis and squash courts, a children's playground, and famous restaurants that offer the best food.
Radisson Blu Hotel, Muscat
The Radisson Blu Hotel, Muscat is ideally located next to Qurum Beach, offering guests easy access to the main attractions of the city. The hotel has luxurious rooms and suites that provide amenities. Guests can also enjoy the health club equipped with a gym, sauna, and swimming pool.