Tourist destination in Philippines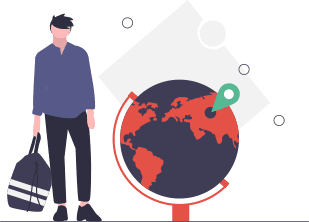 From bustling cities to stunning beaches and mountains, the Philippines has many tourist destinations to see, adventures to experience, and activities to do. Here are some places to visit in the Philippines to enjoy your trip to one of the most beautiful countries in the world:
See some sights in Manila
Manila city, the capital of the Philippines combines history with modernity, wealth, and poverty. It has the most famous scenes is a walled area called Intramuros. You have many things to do in Manila including museums, shopping malls, parks, and churches, as well as nightlife. Manila is also famous for its varied cuisine.

Snorkel in Cebu City
Cebu City is the oldest city in the country, it has many historical and religious monuments. And it is considered one of the best destinations in the Philippines, where tourists can enjoy swimming, snorkeling, and kayaking in the Kawasan Falls.
Dive in El Nido
It is part of Palawan Island, it has white sand beaches, coral reefs and clear blue waters full of fish, making it a popular spot for swimming, diving, and kayaking.
Make a tour in Davao city
Davao City is the central city in the Mindanao region, southern Philippines. It features many natural elements, including the Eden Nature Park, and the Philippines Eagle Center. Head to the museums that focus on history, art, and culture in Davao. Then visit the temples and finally, you can enjoy shopping where you will find a variety of souvenirs and pearls.
Explore Bohol
It is a destination that displays the country's natural beauty. One of the island's most unique natural wonders is the chocolate hills. Also, there are more activities to do, where diving can be practiced, ideal for kayaking, and white sand beaches.
Engage with the nature in Banaue
Banaue deserves a visit to the northern Philippines. It is surrounded by terraces of rice, the rice terraces cover 4,000 square miles of mountainside. It is impressive for its carved beauty. It is also a UNESCO World Heritage site.
Go to the beach… Boracay
Since the Philippines has thousands of islands, visitors are never far from the beach. Boracay is one of the most magnificent tourist attractions in the Philippines and is a famous beach destination with many tourists, where they can take an outrigger sailboat tour. And we see colorful parasails fill the air.