The best Tour packages in Spain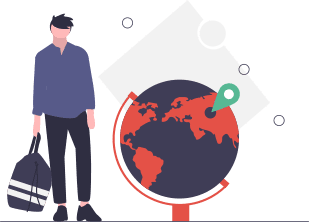 Explore both the Old and New Madrid
Get lost in the lovely lanes and little streets that flow off Plaza Mayor. Wooden stores and tavernas entice you in, transporting you to places that have been passed down through the generations. In Madrid, anything is possible, thanks to contemporary architecture and experimental restaurants. The point where old and new collide.
Take a look at the Bullring in Valencia
The Plaza de Toros de Valencia is a magnificent example of neoclassical architecture, in addition to being the heart of one of Spain's most traditional activities. You can practically hear 150 years of crowds thundering through the brick arches if you look up at the Roman-inspired structure.
In Barcelona, admire Gaudi's architecture
Without Antoni Gaud, the 20th-century architect whose unique approach to Art Nouveau has left its mark on the Catalan capital, Barcelona would be nothing. Walk by Gaud's house, Casa Vicens, in Parc Güell to see his Islamic inspirations, and witness history being made at the Sagrada Familia.
Travel to Montserrat's mountain
Visit Montserrat, a craggy mountain range just outside of Barcelona, to get away from the city. Hike up Sant Jeroni, Montserrat's highest peak, or take the beautiful cable car to Santa Maria de Montserrat, a 16th-century cliff-top Christian complex. This remarkable experience combines panoramic views of Catalonia with religious heritage.