Activities in Umluj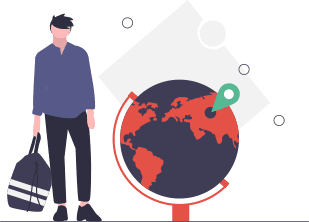 Swimming at Umluj's Beaches
Umluj is a great place to dive and snorkel because of its warm, clear seas and abundance of coral. It's also considerably less crowded than other popular Red Sea dive locations like Egypt's Sharm El Sheikh. Many of the fringing reefs can be found right off sandy beaches, such as those on the island of Jabal Hassan, where Romans are known to have gathered glass from the island's sandy plains. Green and Hawksbill turtles, dolphins, dugong sea cows, and more than 1,200 fish species live in the warm seas of Umluj, which have more than four times the amount of hard coral found in the Caribbean.
Island-Hop Around Umluj
The classic Umluj activities in this archipelago of over 100 islands include those on or near the water, from dolphin-spotting and snorkeling to fishing or simply relaxing by the lovely seashore. Tip: The only way to see the islands is to book a tour with a licensed tour operator like Shamal, which provides a three-day Weekend in Umluj itinerary that includes a boat excursion to several of the islands. Day tours on larger boats and individual journeys with drivers in shaded smaller fishing boats are also available. There are plans to create eco-friendly resorts on several of the region's islands as part of the Red Sea Project, but for now, guests may enjoy this mainly unspoiled environment with few distractions.
See the Birds of Saudi Arabia
The beautiful islands of Libana, Ataweel, and Um Sahar, where cranes, kingfishers, and white-tailed lapwings converge at various times of the year to nest around the curled beaches and reefs rich in sea life, are as appealing to migrating birds as they are to humans.
Coral reefs
Explore the Red Sea's coral reefs by visiting one of the islands, such as Jabal Hassan, and seeing over 300 distinct varieties of colorful coral.
Harrat Lunayyir
A huge stretch of black sand dunes, lava fields, and Harrat Lunayyir, a dormant volcano in Saudi Arabia's northwestern region, inland from Umluj, is suitable for people looking for a thrilling trekking excursion through the highlands.
Snorkeling
Under the sea, there is a variety of marine life, including 1,200 different species of fish, green and hawksbill turtles, and even dugong marine animals. Hire a boat, pick a good snorkeling site, and go exploring.
HP Red Sea Hotel
Let us make a guess as to how this hotel obtained its name. This hotel, located right adjacent to the Umluj shoreline, is a fantastic pit stop for beachgoers since it goes directly to the sand. The views of the blue sea are also spectacular. It's nice and cheap.
Juman Hotel
The four-star Juman Hotel is a top pick 'aparthotel' for couples and families, with views of the sea from every room, modern interior designs, and a breakfast room with beautiful beach sights to put a spring in your step.
Royal Tours Permanent Camp
This is the place to stay if you want to be more outdoorsy. The Royal Tours Permanent Camp features luxurious tents, cooking grills, and a location just steps from the beach.
Where to eat?
For amazing seafood platters fresh from the adjacent Red Sea, go to Zaeem Al Asmak, or go to Jareesh Omee for dates, chicken rice, and traditional local fare. Alternatively, enjoy a picnic or BBQ on one of the many islands in the vicinity, which is a traditional Umluj dinner.
Khalifa Al Bukhari Umluj Restaurant
For traditional cuisine, as well as a wide range of desserts and pastry goods to savor. If you're driving down the seaside, pick up some pastries for the journey. You will not be sorry.
Umluj Star Pizza
Affordable, full pizza is available in a variety of shapes and sizes, including Turkish-style pide and local toppings for a genuine taste. If you're on the go, this is the bag for you.