Places to visit in Abha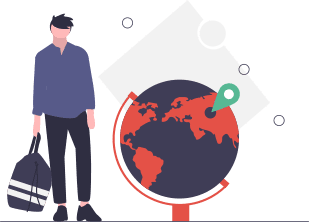 Abha is highly recommended for tourism due to its location above the Red Sea, its natural beauty, and its pleasant weather. Abha is a great vacation spot as it is famous for its historical places thanks to the cultural heritage of the region. Explore the best tourist places to visit and attractions in this beautiful city.
Jabal Al Sawda
Abha is home to the highest peak in the Kingdom of Saudi Arabia, which is Jabal Al Sooda or Black Mountain. It is considered one of the most famous Abha tourist places, with a height of 3.2 km above sea level. It gives you stunning views of the city. This is also the site of the paragliding competition held every summer during the Asir Festival.
Jebel Al-Akhdar
Jebel Akhdar is located in the center of Abha, and it is the highest point in the city with a height of about 2340 meters. It is one of the most important tourist attractions in Abha, as it offers many facilities such as restaurants and hotels, and it also has a cable car station, which takes you to see a stunning view of all parts of the city and the surrounding mountains.
Al-Muftah Village
It is a very distinctive tourist and cultural village, which is located a few hundred meters from the Regional Museum. When you visit Al-Muftah Village, or what is called the "King Fahd Cultural Center", you will find that it includes many activities related to the traditional and arts, a theater for children, and a group of shops and markets, which display products, handicrafts, and also the village includes galleries to view fine arts.

Abha Dam
Abha is currently exposed to floods that are prevented by a 300-meter dam located on the west of the city. It is the Abha Dam, which plays the role of a dam for storing and reserving torrential water. It is also one of the most beautiful tourist destinations in Abha, where the surrounding area is filled with gardens, family gatherings, with great views of the Abha Dam lake, as well as many tourist facilities, such as hotels, restaurants, and amusement parks. You can also rent a boat and go inside the lake to enjoy the most beautiful scenery.
Abu Kheyal Park
Abha city is replete with beautiful nature, represented in the mountains and green plains, but what attracts most tourists within it are the parks, and Abu Khayyal Park comes as one of the most beautiful Abha Saudi Arabia tourist places. This park is considered one of the best activities in Abha for families, where your children will enjoy the green spaces and kids' play area, among a variety of plants. In case you want to have a delicious meal with your family, there is a restaurant inside, that offers distinctive food at affordable prices.
Asir National Park
Asir National Park, with a land of ​​1.1 billion acres, is one of the major attractions in Abha. It is characterized by its dense forests, and therefore it is home to a variety of rare plants and animals.
Al-Habala Park
It is one of the most attractive places for tourists due to its charm and beauty of nature. Habla Abha is in one of the city's most beautiful parks, where it has stunning nature and breathtaking views from a high altitude that enables you to see the entire city and its distinctive landmarks. Al Habla Park in Abha includes many forms of entertainment, from natural landscapes, high altitudes, wonderful waterfalls, and a distinguished group of restaurants and cafes, and you can also take the cable car and camp in this wonderful park.
Cable Car to the Mountains
The cable car trip is one of the most popular activities in Abha, as you will not find this opportunity in other Saudi Arabia tourist places. This trip that takes you to Abha mountains gives you panoramic views and provides you with a view of the entire city. In and around the city, you will find four cable car networks that take you to Black Mountain "Al-Sooda", Al-Habala, New Abha, and Lake Saad. There are several restaurants at the top of the mountain, where you can enjoy snacks and enjoy the beauty of Abha from the top.

Hotels in Abha
The city of Abha offers many great hotels that are distinguished by their advanced services and prices that suit your budget. You can choose what suits you best from the hotels. Some of the hotels available in Abha are the famous Abha Palace with its glass pyramid and its large and magnificent spa. You can stay at the InterContinental Hotel, the Blonn Hotel, or the Mercure Khamis Mushait Hotel, which is suitable for businessmen.
Abha Airport
The best way to reach Abha is to travel by plane because driving will take up most of your vacation time. Abha airport is about 30 minutes away from the city center, and there are many domestic and international flights to Abha.