Best Holidays packages to Istanbul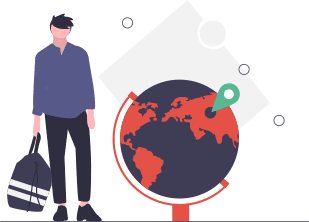 These are the ones I choose because I believe they are worth seeing or experiencing, not because they are famous. As a result, I didn't include the world-famous Blue Mosque but instead suggested something new. I'd also like to draw your attention to a number of hidden gems that are often overlooked when planning your visit. Have fun!

Hagia Sophia
This magnificent church-turned-mosque-turned-museum is one of the world's most impressive architectural feats. After years of restoration work, the Hagia Sophia (Aya Sofya) is now free of scaffolding, allowing you to fully appreciate its beauty. Standing in the midst of the massive nave, 65 meters above your head, under the 43-meter-wide dome defies belief – and physics. Climb the spiral ramp to the gallery and marvel at the magnificent Byzantine mosaics, which include Christ flanked by Emperor Constantine IX and Empress Zoe.
Grand Bazaar
Despite being over 500 years old, it is still one of the world's largest covered bazaars. There are 5000 stores, 60 restaurants, 18 fountains, 12 mosques, and even a school on its 60 streets. This is not a tourist trap, contrary to popular belief. Locals shop here every day, and they're likely to be better bargainers than you. Carpets, leather, ceramics, souvenirs, and jewelry are all common items in the bazaar. It's difficult not to get lost in this maelstrom, so keep track of where you came in before walking around.
Istanbul's Nightlife
The nightlife in Istanbul is on par with the rest of the country. Istanbul has it all, if you want to watch a (local) live show while sipping your favorite cocktail, go to a concert featuring current and former world stars, or party the night away in open-air venues by the Bosphorus or from a rooftop 360-degree view.
Blue Mosque
This is a historic mosque with six slender minarets and beautifully curvaceous exteriors. The Blue Iznik tiles that adorn the mosque's interior have given it its name. It is regarded as one of Istanbul's most popular tourist destinations, attracting a large number of tourists due to its breathtaking beauty. This iconic attraction is a must-see for any tourist, and it allows tourists to immerse themselves in the Islamic Ottoman Empire's culture and tradition.
Enjoy a Turkish Bath
Enjoy a Turkish bath at one of Istanbul's best hamams to relax your body and mind. These hamams have relaxing massages and one-of-a-kind bathing experiences. You will get discounted massage and steaming packages if you go to the hamams late at night. Often, since there are fewer people at night, the experts will concentrate more on you and help you have a rewarding experience. Cagaloglu Hamam, Cemberlitas Hamam, and Galatasaray Hamam are three well-known hamams in Istanbul where you can enjoy a relaxing Turkish bath.